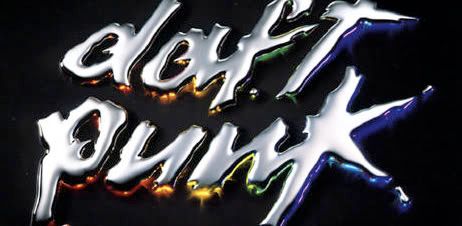 Started listening to "Discovery" again a few weeks ago…there's a reason their music pops up in a lot of my videos!
Daft Punk has been in my top 5 for over a decade now; ever since my older brother introduced me to "Homework"…that fantastic video of the dog walking around the city with the leg cast and boombox…ughdudesogood!
Discovery though is an album I can listen to at anytime, in anyplace, no matter what. It always gets me moving, and always brings back rad memories! I don't think there is a single song on that disc that isn't perfect. haha yup, so if you haven't checked it out…do it!
The fact that they even made an anime movie [Interstella 5555]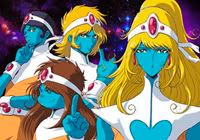 using ONLY the Discovery soundtrack is proof enough that these songs will never die.They also have their own private club on the islan of Ibitha…I know I butchered that spelling…where it's a 24hr dance party (though they aren't ALWAYS DJing). I even heard a rumor that they will be composing the score for the new Tron2 movie! Set phasers to geek!
My friends tend to think that I am ONLY interested in hardcore/metal music, and totally neglect the fact that my music roots were based out of 70's + 80's pop bands.
I grew up listening to techno and acoustic tracks, only getting interested in rock music when I started Jr High.
I still can't waaaaaiiiiit for the day that they finally decide to unveil their real faces to the world, even though I doubt that'll happen.
I remember back in the early 90's seeing them in interviews on MuchMusic with these crappy plastic masks that barely hid their identities, then all of a sudden they pop up with these crazy robotic helmets that totally take away any human features. I tend to think that they general public doesn't even see them as people anymore, just awesome music making robots that will one day explode in a flash of music notes and keytars.
To check out the Interstella 5555 vid go here: