Facebook and Google help us remember…
Facebook added a handy button to the top of everyone's timelines. Click it, and see the important things (that you shared online) that happened over the last 12 months!
Seeing these moments back to back is kinda crazy…
And Google released "Zeitgeist 2012" a compilation of videos, photos, and events that were significant to our culture this year. 
1. DUDE WHERE'S MY JOB? [CBC.ca]
Eisenberg worked as Facebook's Mark Zuckerberg, so who's to say Kutcher can't be the CEO of Apple?
2. BREWED NOT STIRRED [TheProvince]
In the new James Bond flick "Skyfall" 007 will be drinking Heineken instead of shaken vodka martini's. Updating or selling out?
3. GOOGLE GLASSES [LaughingSquid]
Android powered smart-eyewear is being developed…
4. 1st AVENGERS CLIP [YouTube]
Watch the first official clip from Marvels "Avengers" movie; Black Widow doin her thang!
In 30mins I'll be joining the STRIKE TO STOP SOPA (internet censorship bill).
*EDIT* If you can read this, it means the blackout javascript isn't working. I've been having difficulties with it :(

I know it doesn't mean much, coming from a tiny blog like mine. And the fact that I'm Canadian protesting an American act. But every person needs to help out in any way they can, even if it's just spreading the word.
With companies like Google, Mozilla, WordPress, Minecraft, Wikipedia, and Reddit protesting by shutting down for the day you have to recognize that this is serious.
Want to join the protest? CLICK [HERE]
Not from America? CLICK [HERE]
STAY INFORMED!!!
It's already the fastest growing social network, wow! I'll admit I haven't been paying that much attention to it, either because I've been super busy or because I'm unable to do things like link my tweets or blog feed to my +profile yet. Gimme some API options and I'll be all over it! 
YOU CAN CIRCLE ME [HERE]
1. MAY 21 = RAPTURE
Have you guys been following this group called Family Radio? They claim that they've found evidence to support the theory that armageddon will happen THIS MONTH (on the 21st to be exact). Now, you should know me by now, and know that I don't buy into this. I hold these guys on the same level as the Westboro group; a bunch of loud people claiming to be Christians. I for one believe we should live like the world will end tomorrow, but I will be praying and loving extra hard just in case people get crazy on the 21st. 
[frww] 
2. HAPPY BDAY MB
Today Manitoba celebrated its 141st birthday!!! What better way to bring in a mid-May day then with cloud, near-freezing prairie weather :P  
[gov.mb] 
3. GOOGLE I/O 2011
Google held their annual event to unveil everything in their little bag of tricks. Things like the new Chromebooks, rumors of the Chrome OS, and the Music Beta took the spotlight this year.
[engadget] 
4. ABE LINCOLN: VAMPIRE HUNTER
That's right, from the writer of "Pride and Prejudice and Zombies" comes a novel-to-movie story of President Abraham Lincoln and his battles against the undead!!!
[/film] 
*EDIT*
5. ASHTON KUTCHER REPLACES SHEEN
Kutcher just signed to "Two and a Half Men", his first sitcom since "That 70's Show"
Hopefully this will be the final nail in the coffin for all this Charlie Sheen nonsense.
[tvline] 
HALO: Elite Dress-Up Game
» click here 
Dress your Covenant Elite up in all sorts of garments; armor, weapons, street cloths, make your he a she, even dress him up like Master Chief! And yes that is a Tron and Symbiote outfit!
GOOGLE: Submarine Logo
» click here
I hope you all know what Google is…well today their logo has been turned into the windows of an underwater vessel! Use the controls on the right-side to have fun exploring sea creatures…
I need a break from Cataclysm so my carpel-tunnel can calm down - edition
1. First lvl85 in WoW
I don't think this should be counted as legit; Europeans got their hands on Cataclysm 8 hours before Americans. Nevertheless Forscience is the boss now!
» click here
2. Google Chrome OS - Hands On
Gizmodo gets their hands on the new operating system…
» click here
3. Wikileaks Arrested!
If you haven't heard of the manhunt for the Government-secret-spilling website creator, then you NEED to get informed. 
» click here
4. NEW Daft Punk Music Video (for Tron)
Only viewable if you live in the US…but hopefully someone pops it up on YouTube STAT!
» click here
5. Two Movies to Keep Your Eyes On
» Judge Dredd remake
» Robot Boxers


BATMAN 3 EDITION
1. Riddler to be next Villain?
It's rumored that Joseph Gordon Levitt (Tommy from 3rd Rock, or the "nerdy" guy from Inception) will be playing The Riddler in Nolan's next comic adaptation. In my books, the only villain/actor teamup that could come after Ledgers amazing Joker performance.
» click here 
2.  Nolan says "NO" to Batman 3D
This is a breath of fresh air; a director with a strong head on his shoulders making decisions for the film instead of for Hollywood. After reading this article (click link below) check out article #3…
» click here
3. 3D(ead)
Is this Hollywood-hyped, waste of money, style of filming ever going to stop?
» click here
4. R.I.P Nexus One
» click here
In a continued effort to cover up the biggest oil spill disaster in US history, BP Oil has purchased words and phrases from Google and Yahoo that are most used to look up disaster online. 
I checked this out, sure enough when I typed in "BP oil spill" my top hits lead me all back to BP's homepage; a page of sunshine filled shots with clean beaches being cleaned…???
I haven't posted anything on this because it's just so huge. So huge. This is a disaster that will rock our world for years to come. The amount of death and destruction it has caused cannot be surmised by my words. I hope this doesn't make people think I don't care, I do, I just don't know how me typing words can solve anything…get involved, donate money ($5 to tumblr.), or if you have the means to get down there DO IT!
» click here for full BP/Google story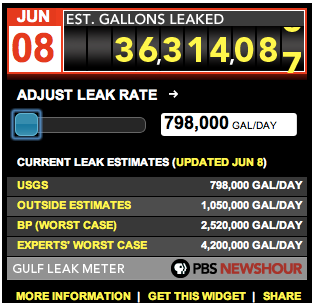 » pic taken at approx. 5:15PM